PR with Purpose
Communeco is an eco friendly, conscious PR and copywriting company based in Cambridge, in the Waikato region of New Zealand, with specialist contractors in Sydney and Melbourne, Australia. We understand what it takes to make a conscious business and brand get noticed and excel at developing campaigns with a fresh perspective.
We work with businesses, companies and entrepreneurs in natural health and holistic wellness, eco beauty and spas, eco fashion, eco travel and resorts, green events and workshops, spirituality and human potential, film and documentaries, wholefood nutrition, organics and eco consciousness.
We understand conscious-minded clients in a way traditional PR and copywriting companies cannot.

Communeco's success is deeply rooted in our experience at a grassroots level. It is our mission and purpose to help conscious businesses grow, entrepreneurs succeed and products be noticed. Our clients care, and so do we.
Current and Past Clients:
---
SHANNON DUNN
Communeco Director | PR Specialist
With 26 years of national and international journalistic and PR experience, Shannon has insider media knowledge, as well as hundreds of industry contacts whom she counts as colleagues and friends across traditional and new media.
A successful entrepreneur, Shannon is a Chamber of Commerce Outstanding Business Award winner (2000), and has worked widely in her native Australia, as well as New Zealand and the United States, for some of the world's leading media and entertainment companies. These have included:
• The Amercian Film Institute (publicist)
• ACP Media (writer and editor)
• News Limited (journalist, photographer)
• Time Inc (writer, beauty editor)
• Australians in Film (newsletter editor)
• Explorer Publishing Dubai (lead author)
• Wenner Media (reporter)
• Blitz Publications (eco beauty and wholefood columnist)
• Universal Magazines (eco beauty features writer and columnist)
• Autograph Media (sub editor)
• The Fusion Group (writer)
• APN (journalist)
• Charles Sturt University (media officer)
• Many others.
As a journalist and publicist, she has specialised in conscious subjects, including health and wellness, natural beauty, vegetarian food and eco travel, since 2008.
Shannon is also a blogger at www.shannondunn.com Prior to this, she ran the popular Eco Beauty Editor, Diary of a Vegan, and was also founder and editor of ECOLUXE magazine and The Green Dove (both sold).
You can regularly read Shannon's features and columns in leading Australasian health and lifestyle magazines, WellBeing, Nourish and Australian Natural Health. She is currently writing for North & South magazine. She has also been a contributor to New Zealand Herald's eco magazine, Element. Shannon is based in Auckland, New Zealand and has a combined 23 years experience in the New Zealand and Australian media markets, plus three years in the United States.
Visit her LinkedIn profile here.
---
TERRI HEARD
PR & Communications Specialist
Terri (an adve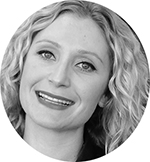 nturous Aussie living in New Zealand) has more than nine years' experience as a PR and communications specialist in Australia and her adopted home. She is a confident communicator who excels at writing for different audiences, building brands and executing creative PR campaigns that get results.
Passionate about shining a light on human and animal welfare issues, Terri has generated significant media coverage for not-for-profit organisations in Australia and New Zealand. She also has a big love of health and wellness, travel and lifestyle, fashion and food.
When she's not writing or on social media, you'll find Terri wining and dining with friends, exploring the great outdoors, or playing with her fur-baby, Dobby.
Visit her LinkedIn profile here.
---
MAHA OBEID
Journalist & Communications Specialist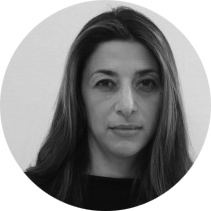 Maha began her career as a news reporter in Melbourne, where she was born. After a good grounding at the Herald Sun newspaper, freelance work took her to Sydney where she has been based since 1994. She has a passion for issues that affect society—in particular, women. She was involved with the launch of marie claire magazine in Australia, contributing to early editions. Her heritage is Lebanese and she has worked in Lebanon and the Gulf, while connecting with family and practising her self-confessed "poor" Arabic. After a bout of anaemia in 1997, she switched to alternative therapies and took up yoga. Over the past decade, she has treated her own food intolerances and shifted to an organic and gluten-free diet. Maha calls herself "a hippie in the wrong decade" due to her environmental awareness, community involvement, and generally wanting the world to be a better place.
Visit her LinkedIn profile here.
---
JASMINE DHILLON
Communications Coordinator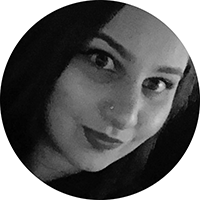 Jasmine is our Auckland based intern and communications coordinator. In her final year of the Bachelor of Communication program at Unitec, she is now honing her PR, marketing and social media skills as part of the Communeco team. When she's not studying or working, Jasmine loves to practise hot yoga, which she attributes to her developing passion of natural health care, wellness and healthy living.
Visit her LinkedIn profile here.
---