"Shannon is not only highly effective at what she does, but she is a sheer joy to work with. She is a bright spirit that brings passion to every project that she works on. She is also a great writer and highly organized, and helped me garner great media for my book in the Australian and New Zealand markets."
– Kimberly Snyder, author of The Beauty Detox Solution and celebrity nutritionist
---
"Dear Shannon, I want to thank you for all the connections you've made on my behalf to
promote my books. You did such a great job, which helped with sales of LIVE RAW. It is now in its fourth printing because of such great sales. The recent interviews you connected me with for my new book will surely bring attention to its launch. Thank you for everything. Your understanding of health and the natural way of life was clear on the first interview you did with me. I just wanted you to know how much I respect and appreciate all you do to get the word out, around the world, about healthy living."
– Mimi Kirk, raw food chef and author of LIVE RAW and LIVE RAW Around the World

---
"If I had one wish for my brand, it would be that Shannon and I could work together full time. Everything she touches turns to gold, without even batting an eyelid (with organic make up). In a fast world seemingly lacking a conscience, if PR with uncompromised integrity is what you're looking for—you've found it!"
– Janella Purcell, naturopath, nutritionist, chef and bestselling author.
---
"Shannon is an absolute genius when it comes to getting your message heard. Her writing touches people hearts and inspires action! Shannon is a total dream to work with, easy going yet focused, flexible yet not scared to voice something if it's heading in the wrong direction. If you want results and to share your message in authentic way, Shannon is your woman."
– Lisa Thompson, Fortune Events
---
"
Shannon managed communications with hundreds of journalists at our organization with grace and humor. She is a wonderful collaborator and is very self-motivated. Able to nimbly navigate between quickly changing priorities and maintain focus, Shannon remains calm under high pressure environments."
– Rose Kuo, Artistic Director, American Film Institute
---
"Working
with Shannon was a pure joy! She really put her heart and soul into the project and communicated every step of the way. More than just a great service provider, I would now consider her to be a friend. Highly recommended!"
– Katrina Zaslavsky, author of A Modern Woman's Guide to a Natural Empowering Birth
---
"Shannon has been a trusted, compassionate and incredibly professional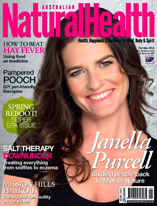 contributor. I could leave it in her capable hands to come up with new and innovative stories each month as well as follow the brief to a high standard. Her knowledge on all things health and wellness is extensive and I will continue to work with her and recommend her for any future projects."
– Anji Bignell, Editor, Australian Natural Health and Nourish magazines
---
"Shannon is a great writer with a flair and ability to bring warmth and insight to her work. As a writer for WellBeing magazine she has shown great professionalism and abundant passion for a range of assignments. Speaking as an editor, the greatest thing about Shannon is her capacity to turn around an emergency project on a short time frame and still produce high quality work. She is a pleasure to work with, and I'm happy to have her write for me whenever I can."
– Terry Robson, Editor WellBeing Magazine
---
"My joy in working with Shannon is her intuitive ability to take ideas beyond anything I could have imagined, and to do it with love, passion and joy.  One of the keys in working with us in our institute is coming from the heart, and this by far is Shannon's greatest quality. She is our dear friend and trusted adviser."
– Lars Gustafsson, founder, The BodyMind Institute
---
"Shannon is professional, punctual, detailed, delightful, full of integrity, inspiring, extremely friendly and so much fun to work with. It's evident that she loves what she does and puts her whole heart into it. I will definitely be working with Shannon again and have already recommended her to every entrepreneur I know."
– Terra Rose Ganem, holistic health mentor
---
"Shannon never failed to impress us with her ideas, implementation and reliability. Her writing engages you, pulling you into the story and keeps the hook set to the last line. As an editor, Shannon could turn our worst manuscripts into great reads. I couldn't give her a higher recommendation."
– Steve Cyrkin, Publisher, Autograph magazine
---
"Shannon's exceptional eye for detail and design have made the difference in all our projects together. She is an incredible editor, leader and creative collaborator. Simply written, I love working with her."
– Michelle Hood, Photographer
---
"Shannon Dunn is an extraordinary power source for public relations expertise. She's at the cutting edge of making things happen and always attains phenomenal results. I came to know Shannon some years ago now when I approached her with just an idea, a concept, a deep message I wanted to share with the world. Shannon connected immediately with my mission and challenge of developing a thought leadership position. She is a great writer, editor and PR and has enabled me to put some sort of method and process to my creative self- expression enabling a very public profile. She is highly intuitive, and her confidence and enthusiasm are highly infectious and provide a huge sense of ease and comfort that all is as it should be. Shannon is one of the most heart centered people I know. She really puts heart and soul in everything she does. I am so honoured and grateful to have Shannon in my life and has become a dear friend, trusted adviser, confidant and a wonderful collaborator and co-creator. If you have a message, a product, a service, and you wish to share that with the world in an authentic, purposeful and expansive way, Shannon Dunn is your person. You'd be hard pressed to find someone more qualified and dedicated to help you accomplish your goals."
– Mirjana Boznovksa, Author and Coach
---
"Shannon has helped me with Public Relations and Media for mycompany and personal brand. Shannon really helped me to getmy message out to the right market and her releases were always picked up! Shannon is a pleasure to work with."
– Kylie Ryan, Coach Trainer for Super Coaches
---
"Shannon is an absolute joy to work with. She has a level ofintegrity that is truly rare in the natural health, beauty andwellbeing industries. I would happily trust any job in the hands ofShannon. I'm always excited when a press release of hers arrivesin my inbox, as I know it will be one that is worth reading."
– Samantha Sargent, Be Genki
---
"Shannon is one of those fantastic multifaceted individuals whocan focus on complicated details, then turn around and organize something grand in scope, like a magazine. She's an exceptional writer and editor who has a clear voice and a knack for phrasing. I can't wait to work with her again."
– Marc Lee, AFI Fest Daily & Friendly Martian Digital Marketing
---
"Shannon served as editor of Westside Today magazines, twice, actually. She is very professional, very organized, very creative. Once she took over editorial, I didn't have to worry about it after that. She is terrific at building a loyal and enthusiastic team; she is very resourceful and full of ideas; she works very well with graphic artists to make it all look like a million bucks. Alas, she moved back to NZ. I miss her and hope we have the opportunity to work together again. Third time will be the charm!
– Jeffrey Hall, Westside Today Magazines