Sought-after health expert challenges health industry status quo prior to highly anticipated Sydney event, February 6.
As Australians spend in excess of $140 billion annually[1] on treating symptoms as part of the nation's healthcare system, a leading health and longevity expert has questioned the state of what he calls the "sickcare industry", in the lead up to his highly-anticipated Sydney seminar.
Tyler Tolman, who has coached thousands of clients from illness to wellness—including those with terminal diagnoses—at his Bali retreats, workshops and seminars, says Australians are lead by fear to rely on a failing industry that "cares more about profit than saving patients' lives".
Despite the astronomical spend on research and mainstream treatments; patient numbers continue to rise, with cancer the leading cause of death nationally. An estimated 124,910 new cases of cancer will be diagnosed in Australia this year, with that number set to rise to 150,000 by 2020[2].
Conditions relating to cardiovascular health top the multi-billion dollar spend list, with oral health, mental disorders, muscoskeletal conditions, cancer, and digestive disorders closely following.
"Even with this multi-billion dollar spending on healthcare and its research, Australians are getting sicker, fatter and ageing before their time," says Tolman. "People are waking up to the fact there is another way that's not only about surviving, but thriving."
Increasing demand for alternative approaches and treatments to illness has prompted the health expert to bring his successful teachings to Sydney as part of his Australian Health Vibe Tour. The two-hour event is in direct response to an increasing number of Australians seeking answers beyond the mainstream healthcare approach.
At the St Leonards workshop, Tolman will give attendees the tools and information to apply his methods and principles—which have worked for terminal cancer patients to professional athletes—to their own health circumstances.
Workshop topics will include:
Why he believes the Western medical war on cancer and other diseases cannot be won;
What common health habits and beliefs are detrimental to our wellbeing;
Why diets don't and can't work;
Why sunshine is crucial to good health and how many sunscreens contribute to illness;
What are the main causes of oral decay and how to take charge of our own dental health;
What vaccinations are and how to make an informed decision for your family;
Why fasting is essential to vibrant health and longevity;
Detox fundamentals;
And much more.
WHEN: Thursday, February 6, 2014.
TIME: 6pm until 9pm (registration at 6pm)
WHERE: Live it Now HQ, Level 1/1 Atchison Street, St Leonards 2065.
COST: $39.
TICKETS: Can be purchased at: www.eventbrite.com/e/sydney-health-vibe-tickets-7181515105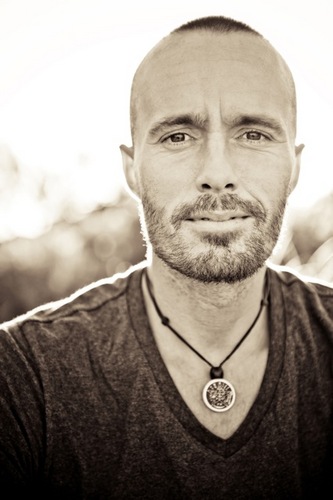 ABOUT TYLER TOLMAN: Tyler Tolman (www.tylertolman.com) is a sought-after health coach and wellness visionary, whose teachings have changed the lives of thousands of people seeking to overcome illness. He is also co-founder of Conscious Lifestyler, a global online community that helps its members to improve their health and take control of their lives through natural and healthy practices, tools, and values. Tyler's journey began at the age of 12 when he went to spend the summer with his father, Don Tolman, on his farm in Salem, Missouri, USA. It was here he witnessed and took part in the health retreats that his father led, where people were taught about the power of natural raw foods to heal the body. He saw first-hand the effectiveness of his father's methods to improve and heal devastating illnesses, and this gave him the inspiration to follow in his father's footsteps and continue and expand upon his research and techniques. Tyler now lives in Bali, Indonesia, with his wife Rachelle and daughter Seaenah, where he regularly holds workshops and retreats.
—ENDS—
MEDIA NOTES:
• For interview and image requests: Please email shannon@communeco.com or phone +64 (0) 22 636 2405.